How To Get More Gigs
Gigs – we can never get enough of them! So how do we get more? Donny Utton, from www.donnyuttonmusic.com has been gigging around the uk for 10 years now and has some tips.
Gigs – we can never get enough of them! So how do we get more? Well I've been gigging for about 8 years now and here are a few things that have worked for me.
Wedding Fairs
Performing at wedding fairs can often bring in several enquiries and bookings, but they can also be hit and miss. Wedding fairs work best for bands who are part of a niche market, or have a particular theme. For example, if you are part of an act that is reminiscent of the 1920s – 1950s, try contacting some of the Vintage Wedding Fairs and ask if they are looking for any live music. There is generally no charge to perform, and you will be playing to your target audience.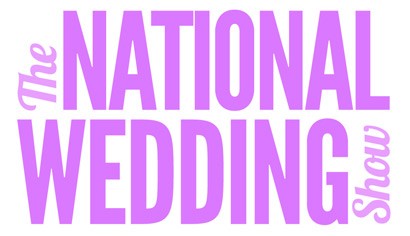 Agencies
Joining the right agency can really boost your bookings for weddings and parties. Before you contact them, make sure you have a great promotional pack, with high quality audio, photos, video, a biography and previous client list and testimonials.
Check out our blog post on How To Join Alive Network here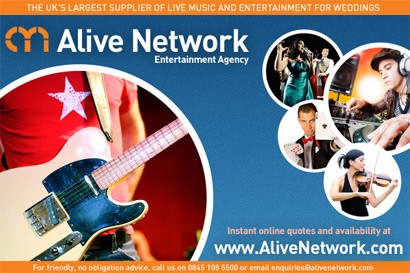 Local Bars and Restaurants
Another way to increase your number of gigs is to take your flashy promo pack round bars, restaurants, and even hotels in your city. You will need a tough skin as you'll get a lot of 'no's initially, but if you even get just one regular slot at a local venue, it will have been worth it! Always leave a card behind, because if they don't want music now, they may need it in the future. If you do strike it lucky, a regular gig is a great way for the general public to see you, and you will often pick up bookings for private events this way.
Try somewhere like Lemon Rock or The Unsigned Guide for local venues in your area:


Define your USP (Unique Selling Point)
If your function band has been playing for a while but you're still struggling to increase your bookings, perhaps it is time for a little rebranding. Try to find a way to make your band unique and stand out from the crowd. What are the current trends? What style of music is your band particularly good at or specialise in? Pick a strong theme and run with it! Create an image that reflects your new USP and update the photos and video in your promo pack. Being unique can make all the difference in a busy market such as ours.
Work on the quality of your show in order to get more referrals
This may sound obvious, but while you're waiting for more bookings to come in, you should be concentrating on polishing your act and getting it to the highest standard possible. Never underestimate the power of word of mouth – if you do an incredible job at the bookings you currently have, people will be more likely to talk about you to their friends. Make sure your repertoire is fresh and interesting, and every song is perfect. Try adding in harmonies if you don't already, invest in some stage lights, and work on your stage performance in general – some basic choreography, what you say to the audience between songs etc.
Follow Up for Feedback
After every gig, try and follow up with the client, find out if they were happy with everything and ask for some feedback or a testimonial. A long list of satisfied customers can do wonders for your calendar!
The main thing to remember is that you must be proactive and find the gigs, don't rely on the gigs finding you.